The guesthouse is located 300 meters from the beach!
From your room-apartment-studio straight to the sea
Our surf-friendly guesthouse has apartments and studios . The rooms are all decorated with their own theme. Experience the convenience and privacy of your own apartment or studio in the most beautiful street of Zandvoort.
Both the beach and the center of Zandvoort are about 300 meters from the guest house. For our surf guests we have a surf shed, possibility to dry wetsuits and an outdoor shower.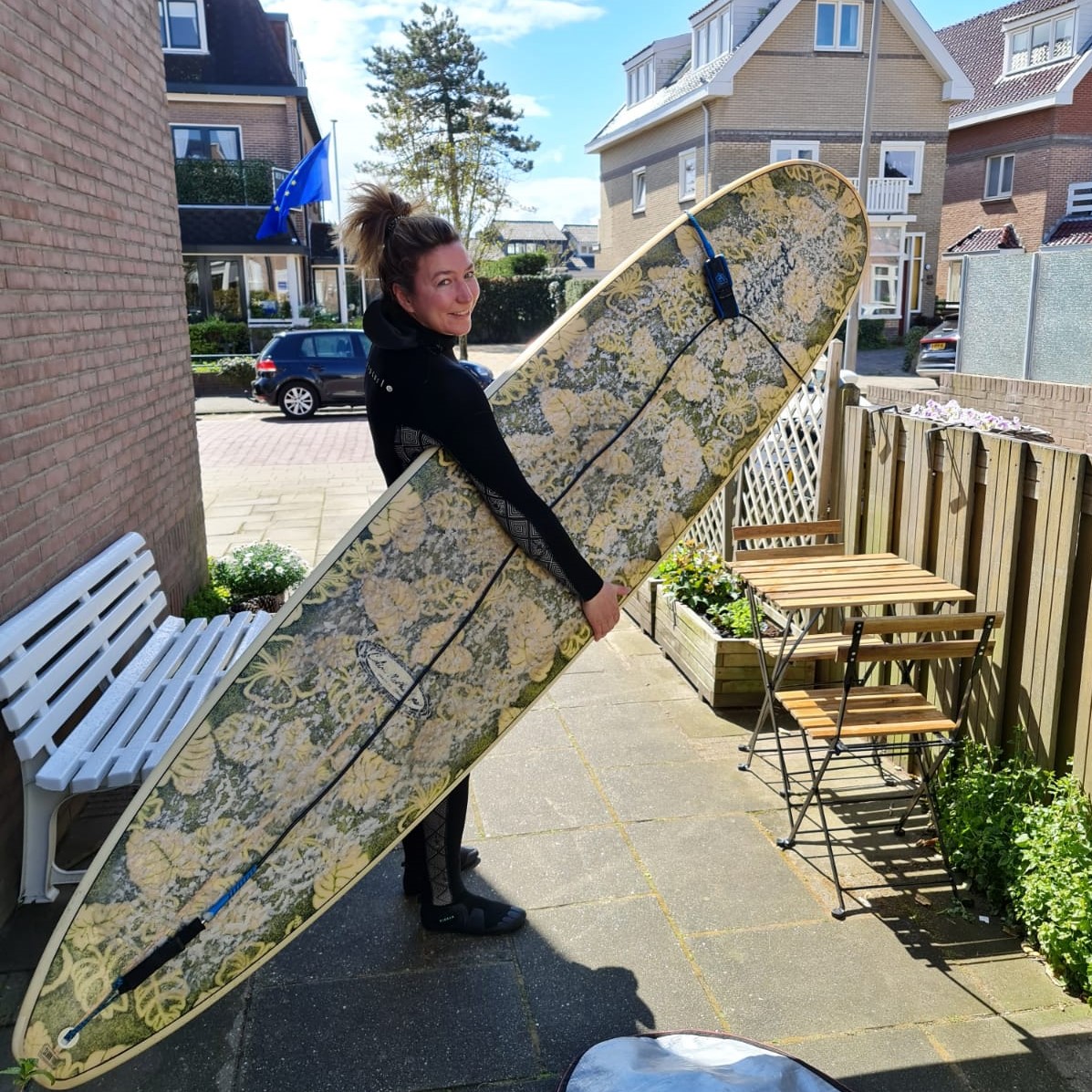 Public transportation is within walking distance. Of course the guesthouse is completely non-smoking and you can park in the immediate vicinity. WIFI is free to use and on request we prepare a delicious breakfast. In the rooms, we happily place a cot where possible.
Guesthouse Zandvoort aan Zee accommodates three apartments and twoo studios . All apartments and studios  are equipped with private shower and toilet. The apartments have a small but efficiently furnished kitchen with kitchen appliances and utensils. The studios have a simple kitchenette with microwave, but no stove.  All rooms include bed linen and towels, and coffee and tea are provided.
For questions or special requests you are always welcome. You can request your reservation directly via this website. You can also contact us by phone on number 0031 6 28422906. We always confirm your booking within 24 hours.
See you in Guesthouse Zandvoort aan Zee!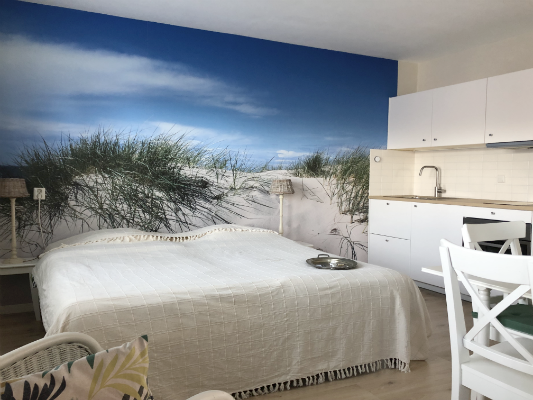 The apartments can accommodate up to three people or a family of two adults and two children. The apartments have a kitchen that is fully equipped.
Guesthouse Zandvoort aan Zee has two studios that can accommodate up to two people. Silver Buddha  is larger and a cot can be added.
The studios are furnished with a cosy seating area, private shower and toilet and equipped with cable TV, coffee & tea making facilities and crockery and cutlery is available. 
Studio Silver Buddha also has a small kitchenette (without hob).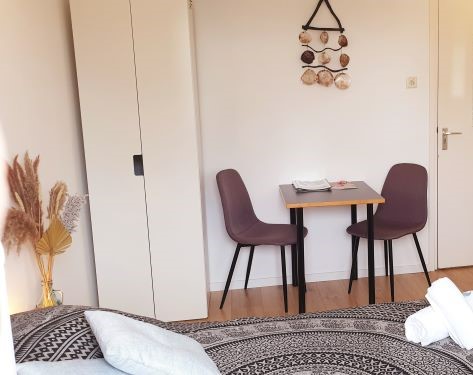 Apartment Beach House
Up to three adults or a family with two children
One room apartment
Two separate box spring beds
A single bed that can be turned into a double bed
Cable television
Kitchen with stove, microwave, refrigerator, (Senseo) coffee machine, kettle and egg cooker
One bathroom with shower and toilet
Dining table with chairs
The Beach House is on the second floor
Apartment Sun Set
Up to three adults or a family with two children
Two-room apartment (separated with a curtain)
Two separate box spring beds
A single bed that can be turned into a double bed
Cable television
Kitchen with stove, microwave/oven, refrigerator, (Senseo) coffee maker, kettle and egg cooker
One bathroom with shower and toilet
A separate second toilet
Dining table with chairs
Sun Set is located on the first floor
Apartment Duinpan
Up to three adults or a family with two children
Two-room apartment (separated with a curtain) 
Two separate box spring beds
A single bed that can be turned into a double bed
Cable television
Kitchen with stove, microwave/oven, refrigerator, (Senseo) coffee maker, kettle and egg cooker
One bathrooms with shower and toilet
Dining table with chairs
Duinpan is located on the second floor
Studio Silver Boedha
Up to two people
Two separate box-spring beds
Cable television
Kitchenette with microwave, refrigerator, (Senseo) coffee machine, kettle and egg cooker
A bathroom with shower, sink and toilet
A corner where you can also eat
Studio Deep Ocean
Up to two people
Two separate box-spring beds
Cable television(few channels)
Refrigerator, (Senseo) coffee machine, kettle and egg cooker
A bathroom with shower and toilet
Washbasin in the studio
A corner where you can also eat